| | | |
| --- | --- | --- |
| | WELCOME TO BROOKINGS BIOLOGY | |
GETTING STARTED: This year you will use a variety of computer/online resources to help you learn about the amazing world of Biology
This scavenger hunt activity will introduce you to some of those resources. Follow the directions below.
SET UP A GOOGLE DRIVE FOLDER FOR BIOLOGY
To do this you will need a Google account. If you have a Google account follow the directions below. If not you will need to set up an account.


Create a FOLDER in GOOGLE DRIVE.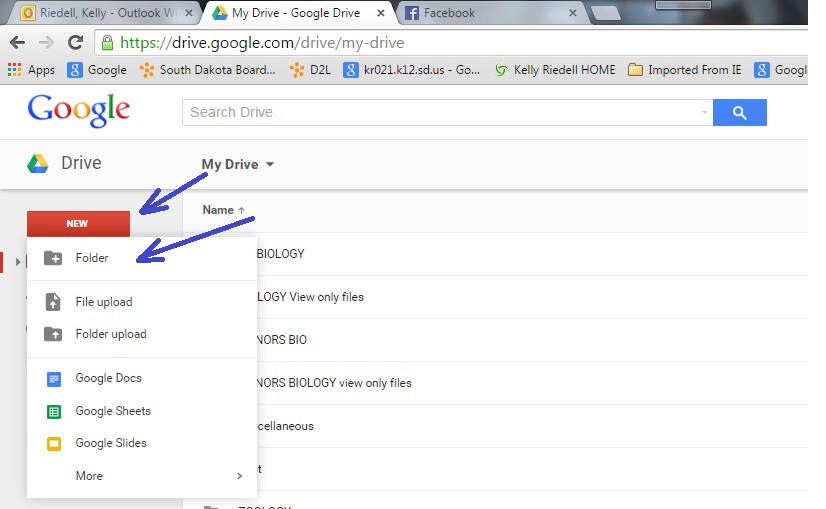 NAME THE FOLDER HONORS BIOLOGY. Choose Create.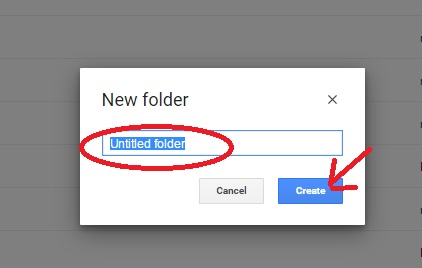 Click on the new folder you just made to highlight it.
Click on the share icon shown below.


Add your teacher's email to the box. Make sure Can edit choice is showing. Choose DONE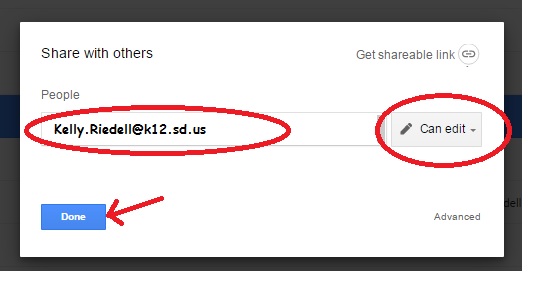 DOUBLE CLICK ON THE HONORS BIOLOGY FOLDER TO OPEN IT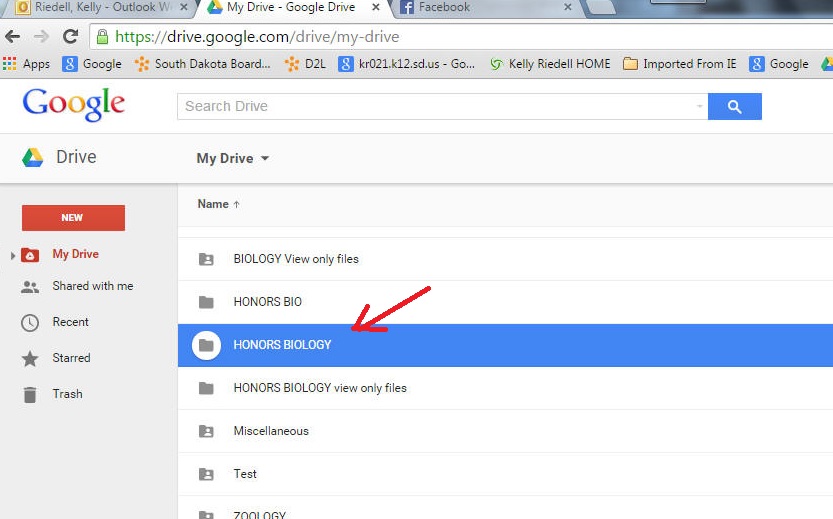 Choose NEW. Click on Google Docs to MAKE A NEW GOOGLE DOC INSIDE YOUR HONORS BIOLOGY FOLDER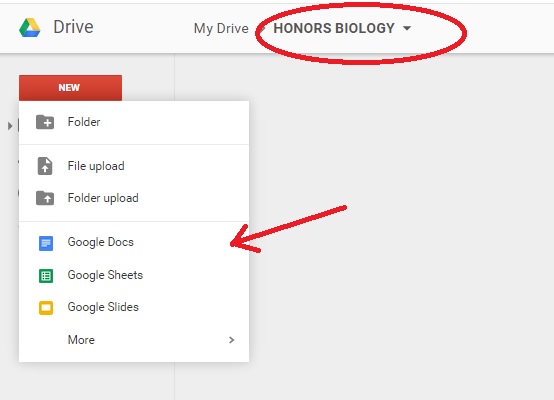 NAME YOUR NEW DOCUMENT - DOUBLE CLICK ON Untitled document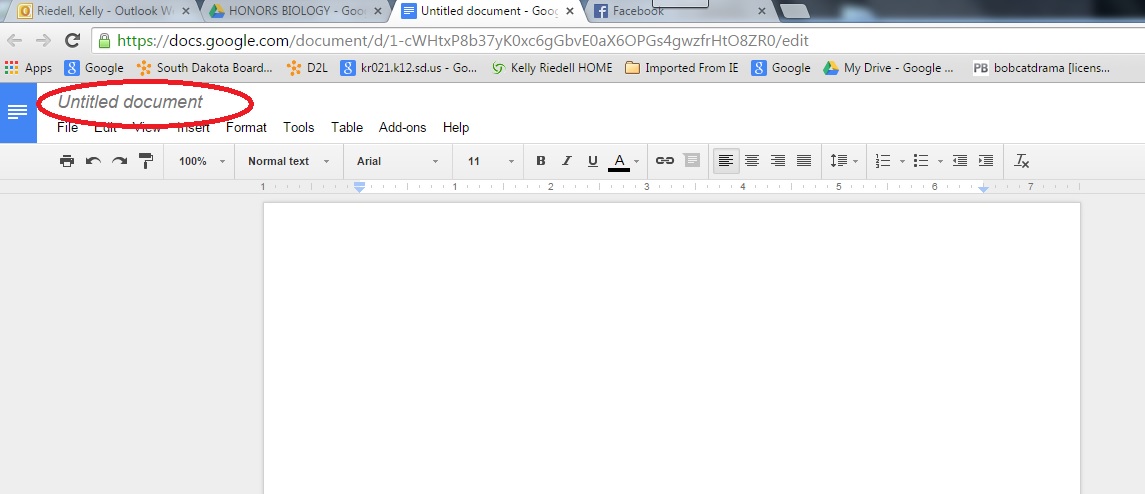 NAME your Google Doc as shown below
LAST NAME, FIRST NAME ____ hour Scavenger hunt
Click on OK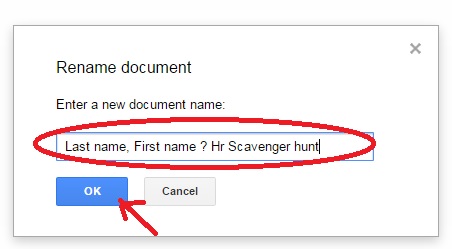 CLICK ON YOUR NEW SCAVENGER HUNT DOCUMENT AND TYPE THE FOLLOWING:
Your name
HONORS BIOLOGY
? Hour

1. Name of first unit
2. Bonus Vocab word is:
3. First word on the list that starts with K
4. I added my email to the spreadsheet
5. Tell me something you would like me to know about you. Do you have a unique talent, did you go somewhere interesting this summer, what activities do you like, what is your favorite food/music/subject in school . . . ?

FILL IN THE ANSWERS TO THE ABOVE BY COMPLETING THE FOLLOWING
Find how to access the Biology webpage
Find how to access your online Biology textbook

FIND HOW TO ACCESS THE BIOLOGY WEBSITE
This is a source of slide shows, videos, weblinks, review games, a homework calendar, online textbook, and much more that will help you succeed in class this year.

Type in the URL
http://local.brookings.k12.sd.us/biology/default.htm
This will take you to the login page.
USER: biology
PASSWORD: bhs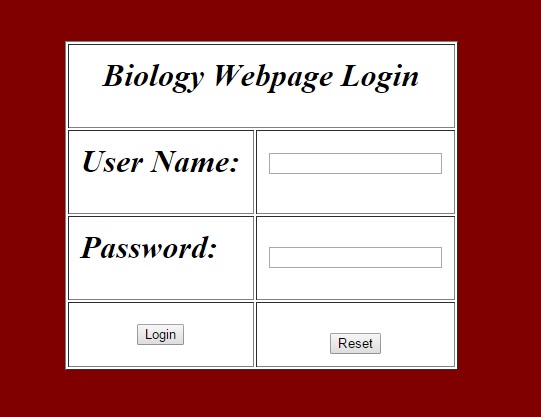 Choose the correct semester and it will take you to the webpage for the current chapter.

Add this link to your favorites in your computer and you can get back to the page without the login next time.
.
LOOK AT THE TITLE OF THE UNIT WEBPAGE and WRITE IT ON YOUR SCAVENGER HUNT GOOGLE DOC

Follow the link for the BONUS VOCAB WORD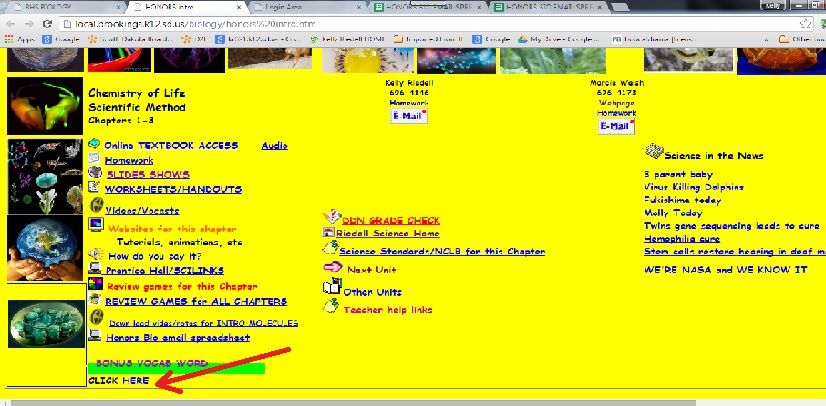 Choose the correct BONUS VOCAB WORD based on the first letter of your LAST NAME
ADD THE BONUS VOCAB WORD TO YOUR SCAVENGER HUNT GOOGLE DOC.

.

FIND HOW TO ACCESS YOUR ONLINE TEXTBOOK-
From the Honors Biology webpage -Choose Online textbook link.

Choose Log in

Enter
USER NAME: biologybrookings
PASSWORD: bobcats14
Click on Sign In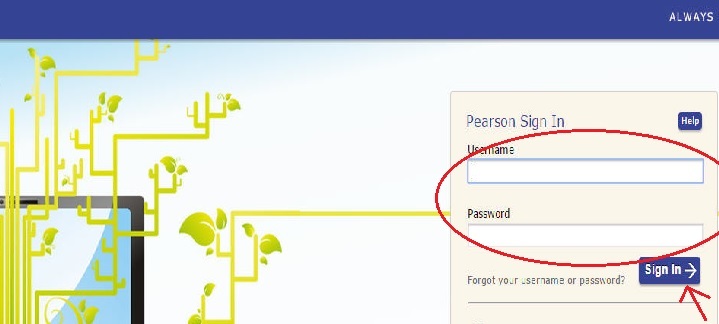 Choose Prentice Hall Biology 2006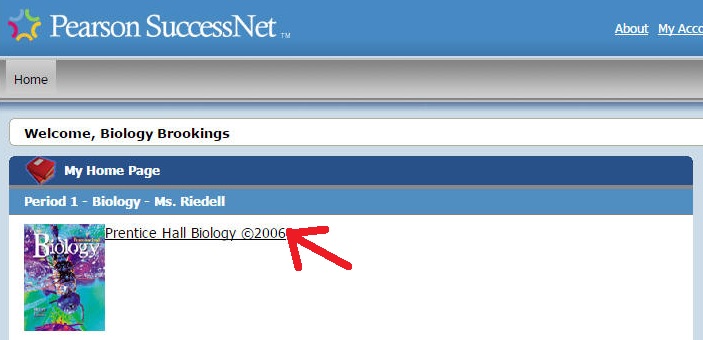 FIND THE GLOSSARY
Click on References
Popup menu will show Glossary choice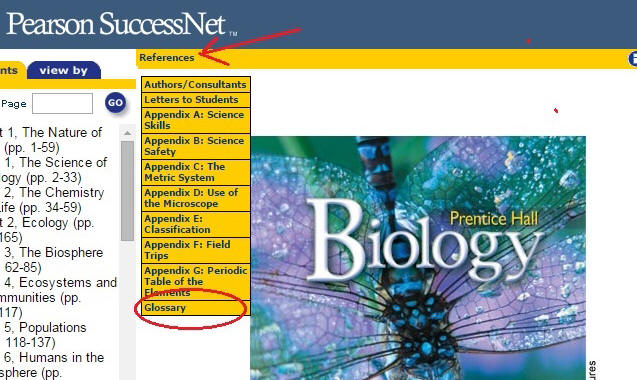 Pick K
Write down the first word on the "starts with K list" on your GOOGLE DRIVE SCAVENGER HUNT DOC.



Check the box next to the folder
Choose the MORE tab at the top and go to SHARE
Type your teacher's email in the INVITE PEOPLE box.
Choose CAN EDIT
UNCHECK THE Notify people by email box
Choose SHARE AND SAVE
Choose OK- Skip sending email
Choose DONE
IMAGES FROM: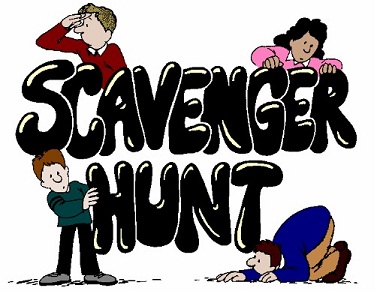 everythingbelton.com/wp-content/uploads/2015/02/scavengerhunt.jpg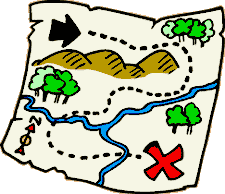 salidarec.com/wp-content/uploads/2014/07/scavenger-hunt.gif

www.animatedgif.net/barslines/ag_bar3_e0.gif