BARCODE MATCHUP DIRECTIONS
Thanks to Laura Quail for this idea
Use of our material:
All original materials link are created by Kelly Riedell for students in Biology/Zoology classes at Brookings High School and are licensed under a Creative Commons Atribution-NonCommercial-ShareAlike 4.0 International License.
We have worked very hard on activities, Powerpoints/games/worksheets, etc to make this a resource for our students. If you are using our materials, please give us credit for our efforts by listing us as a source with links to our site. DO NOT USE these materials for commercial purposes. PLEASE DO NOT POST ANSWER KEYS FOR OUR MATERIALS TO OTHER WEBSITES!
Any questions, comments, or corrections can be directed to Kelly Riedell at

TO MAKE YOUR OWN BARCODES Use this link BARCODE GENERATOR to create barcodes and save them with vocab word names.
1. Choose QR code style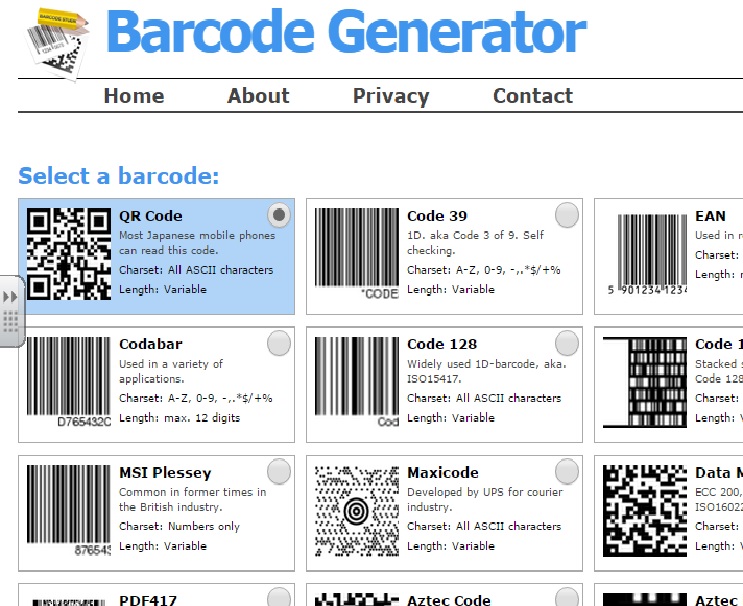 2. Choose size you want (I pick Normal size)
Type vocab word in "Enter data for barcode" box
Click on CREATE BARCODE button.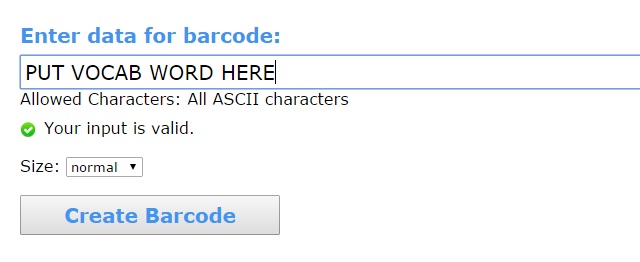 3. RIGHT CLICK AND SELECT "SAVE AS" TO SAVE THE IMAGE TO YOUR COMPUTER.
4. Make a word document with a 3 column table.
Put vocab word in column on left, insert barcode image you save in middle column, and put definition in column on right.

5. Print on cardstock and cut apart splitting the barcode so 1/2 goes with the vocab word and the matching 1/2 goes with the definition.
6. Students can match the cards and use barcode reader on their phones to check if they are correct.