Use of our material:
The activities on this page were created by Kelly Riedell for students in Zoology class at Brookings High School . We have worked very hard on activities, Powerpoints/games/worksheets, etc to make this a resource for our students. If you are using our materials, please give us credit for our efforts by listing us as a source with links to our site.

If we have been of help, we'd love to hear from you. Any questions, comments, or corrections can be directed to us at

http://www.howe.k12.ok.us/~jimaskew/bamphib.htm
DISSECTIONS
One of the hardest parts I found about starting to teach ZOOLOGY was finding information about doing dissections. Below are slide shows I created to walk students through dissections, as well as other helpful links.

DISSECTION DIAGRAMS
Use these slide shows to help students diagram the parts they saw to use as study guides for practical quizzes.
Slide shows have lots of images. Be patient!
MY DRAWING
SLIDE SHOWS
Earthworm drawing
Clam drawing

Clam with labels

Seastar drawing
Crayfish drawing
Fish drawing
Frog drawing
Turtle drawing
Pigeon drawing
Rat draw
Bioteacher help Biology other units APBIOteacher help Riedell Science Home APBIO other units Zoology other units
Images from:

http://www.animationbuddy.com/Animation/Animals/Worms_and_Snails/Pink_worm.gif

http://www.webweaver.nu/clipart/img/nature/ocean/clam.gif

http://www.animationbuddy.com/animal/Animals/Fish/0/43/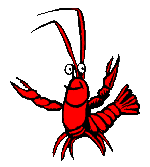 http://www.greatbluemarble.com/CartoonSea.htm

http://www.greatbluemarble.com/AnimalsA-G.htm

http://www.animationbuddy.com/animal/Animals/Other_Reptiles/60/166/

http://www.sitevip.net/gifs/doves/

http://www.animationbuddy.com/animal/Animals/Mice/50/145/